Recipes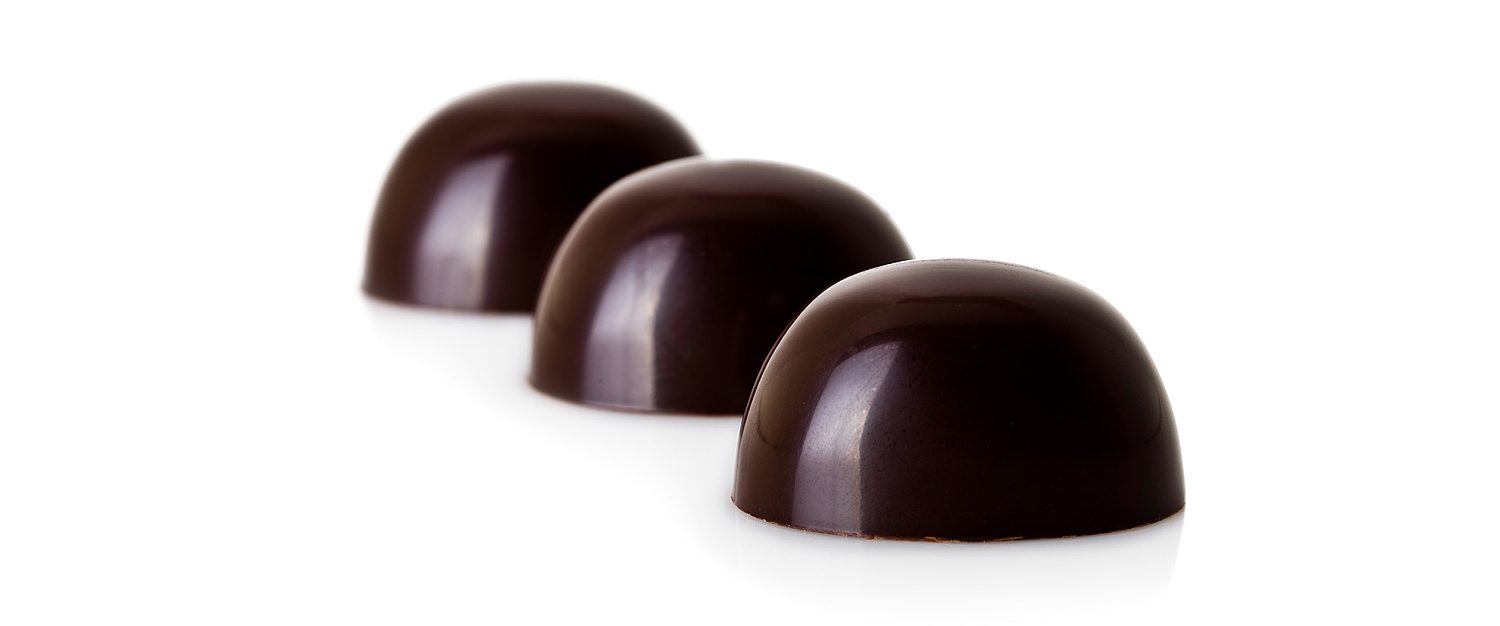 Ocumare bonbon
ocumare chocolate truffle
Ingredients
Preparation

250 g 35% cream
45 g invert sugar
35 g glucose syrup DE 40
630 g

Ocumare

100 g butter

Mix inverted sugar, glucose syrup and whipping cream and heat it. Pour the mix at intervals over the ground coverture until perfect emulsion. Add butter at around 35ºC temperature.
Finishing and presentation
Spread Ocumare coverture all over a bonbon mould. When the truffle cools off to 31ºC, ration the mould leaving few millimetres. Cover with film plastic. Crystalise the truffle for at least 12 hours at around 15ºC and then cover with previously cooled down Ocuamare coverture.