Recipes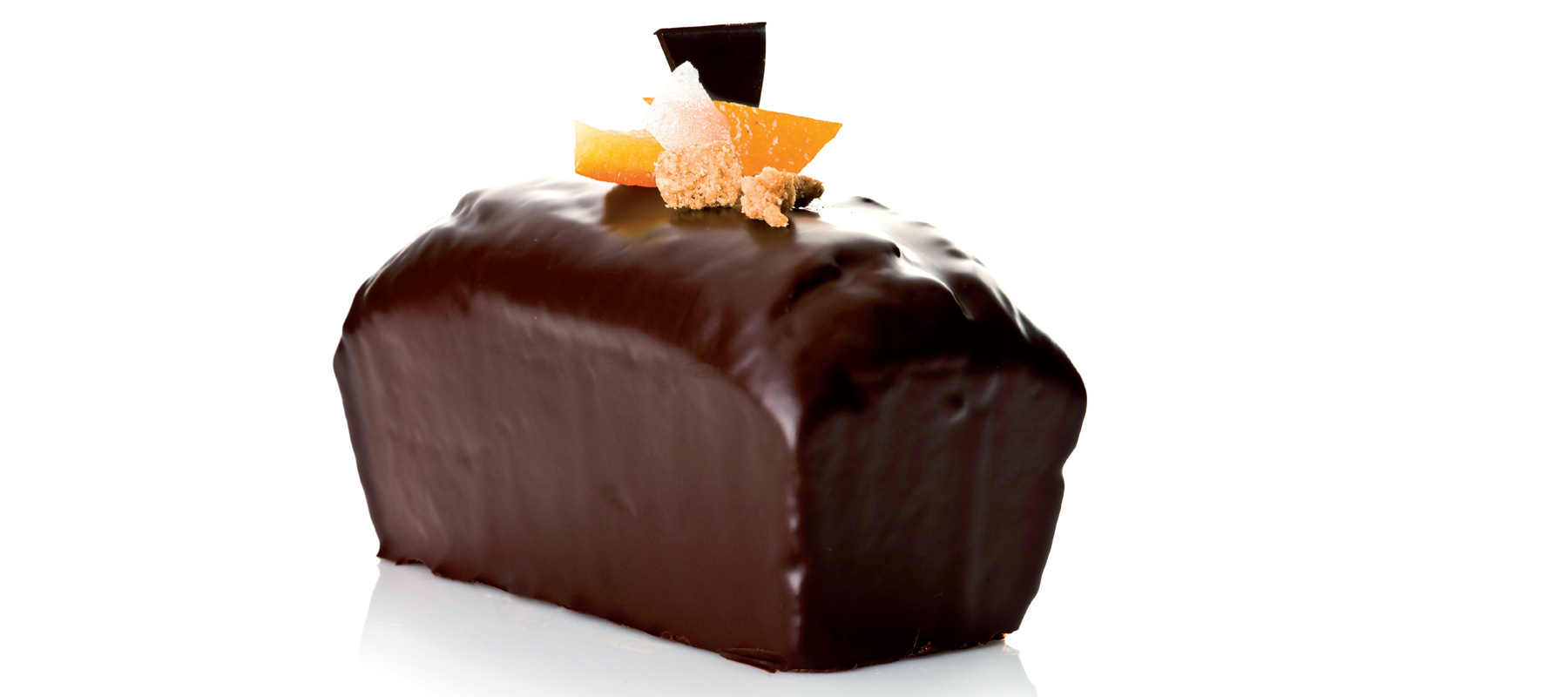 Plum cake Tobado with sugared apricots
Plum cake Tobado
Ingredients
Preparation

180 g sugar
225 g semi-candied apricots
175 g yoghurt
3 g salt
5 g baking powder
240 g pastry flour
50 g almond flour
240 g whole egg(s)
110 g

Tobado

75 g invert sugar
200 g butter

Beat the butter and sugars up into a fluffy mixture in a blender.
Add the melted Tobado couverture at 45 °C and the egg gradually.
Once the mixture is smooth, add the flour, almond flour, salt, baking powder and cocoa powder.
Lastly, mix in the yogurt, chopped sugared apricots and drops of Tobado 64%.
Assembly
Ingredients
Preparation

Measure out approximately 250 g of mixture per mould. Bake the plum cake at a temperature of approx. 180/185 °C.
Remove from the moulds and leave to cool.
Heat up the Azabache glaze to a temperature of approx. 40/42 °C, and coat the plum cake at room temperature.
Decorate as required.